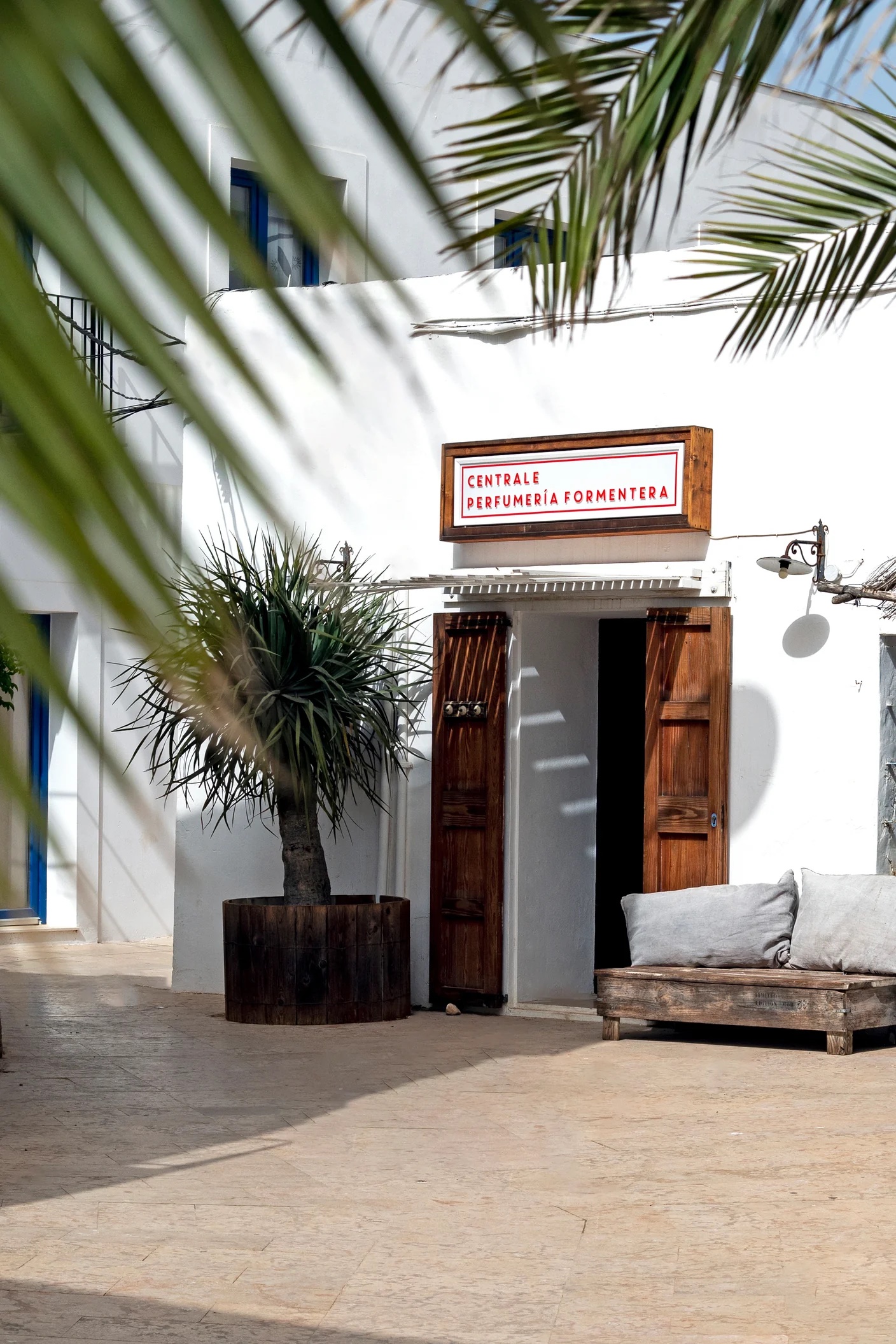 Our flagship store is located in beautiful San Francesc in Formentera. San Francesc is the island´s capital and the town is famous for it´s buzzing, yet tranquil atmosphere. In this beautiful town life seems to go at a slower pace.
Founder & creative director Celie Olofsson arrived onto Formentera in the spring of 2003. Finally finding what she had been longing for…..that is what can not be described in words, just like ways of heart. Her meeting with the world known perfumer Alberto Morillas a years later would open a channel of communication through the amazing/mysterious "ways" of perfumery. Centrale Perfumeria is born. 
Centrale Perfumeria Formentera Collection boasts six exclusive fragrances up to date. With soon to come an expanded series of offering the sensory experience also for the body as for the home. 
As of today the brand is being re born with the additional know how of female business empowered Sima Binett, "by binett" & Sally Marzban "STOHN Atelier". Taking it to another level with their high ambition and team spirit.
"A scent can bring so many emotions & memories,
however, it would be nothing without the person who wears it."
- CENTRALE PERFUMERÍA